What is Bridge?
Benefits of ACBL Membership

New to Bridge? Check out Unit 124 resources:
Newcomers
Improve Your Bridge
Bridge Classes
Learning Guide
Saturday Supervised Play Schedule
Sign Up for Tuesday Come & Play
Learn to Play Software(Free - Windows (PC):
Bridge Basics
Beyond the Basics
Major Events
-
Evansville Split Regional
---
---
Calling all DIRECTORS!!!
We need you to run the Tuesday Evening Game. Please contact any Board member if you are interested. The Unit will guarantee a minimum pay, and you can promote and run the game as you see fit. Open to teams of 2 or more directors (time-sharing).
RSVP to Steve Moese by August 29, 2018.
moesefamily@aol.com
---
Interested in serving our Unit and Bridge in the Greater Cincinnati Metro area?

Why don't you consider joining the Board of Directors? Simply print the

nomination form

, get 10 member friends to sign the form, and submit it to the Board of Directors by October 1, 2018 - You are a candidate! A term is 3 years. We've a 9-member board. 3 people are elected every year. The election will be held during the Cincinnati Spooktacular Sectional November 1-3, 2018. Voting will be at the Cincinnati Bridge Center during that Sectional. Check back here in early September for details.
---
CBA Games Closed - Sept 4-8 - Dayton Columbus Flying Buckeye Regional

The following games at the CBA will operate a normal schedule:
Deschapelles Monday Morning, Monday Evening, Thursday Morning, and Friday Morning.
The following games at the CBA will
close
for during the Regional Tournament:

Tuesday Morning and Evening, Wednesday Morning, Thursday Evening, and Saturday Afternoon. Supervised play Tuesday Aft (9/4) and Sat Morning (9/8) are closed.
Please check the Unit Calendar on the left for details.
---

Coming September 12, 2018 - 7:00PM. Debbie Wiest announces a new 0-999er Game on Wednesday Evenings at the CBC. Join Debbie and all your friends for the opening night festivities - Beer, Wine and Pizza provided.

Contact Debbie Wiest 941-266-2620 or

debbiewiest@hotmail.com

---
CONGRATULATIONS! CBA MEMBERS ON THE MOVE-
WELCOME! New Members: Susan Kahn, Allen McClung. Transfers: Jacqueline Hardiman (Unit 153), Carol McKacksey (Unit 105), Patricia Smarako (Unit 107), Chao Tan (Unit 216).

NEW GOLD LIFE MASTER - AMY FISHER

NEW Ruby Life Master - David Britt, Dean Congbalay, Donald Duritsch, Mike Glatt

New Silver Life Master - Jacqueline Hardiman, Isaac Stephani
New Bronze Life Master - Mary Ann Marx, Carl, Tollison
New Life Master - Sue Baum, Martin Gibler


Members with promotions:
Barbara Harman, Bill Harman, Lynn Darbie, Vasudha Kale, Ann Rinaldi, Cheryl, Endres, Patricia Burnam, Melissa Hellmann, Carol Markham, Thomas Markham, Judith Painter, Terry Ruf, Amul Shukla, Terry Raulin, John Schachte.
Promotions are updated through July 31, 2018. See
Milestones -

Members on the Move

for details
!
---
Attention all Unit Members -

Participating Clubs offer North American Pairs Qualifying Games throughout the months of June, July and August. This grass roots pairs event culminates in the NAP District finals. $1 more and you earn extra Masterpoints. District 11 Qualifiers earn a stipend and the right to represent the District in the National Competition at the Memphis NABC in March 2019. This grass roots pairs event culminates in the NAP District finals.

Frequently Asked Questions.
---
Here is your copy of the
July 2018 Alert

(Large File 3.9 MB Use high Speed Connection for best Results)


---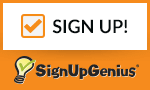 Sign Up for Tuesday Come & Play -
If you are new to bridge and want to practice your game or meet other palyers, here are times you can sign up so that you have a group to play with. Thursday PM 2:45 - 5 PM. Cost $3 per person.
SIGN UP NOW
.
Saturday Come and Play 9:30 - 12 Noon requires no sign-up - just come and play! Same $3 cost (Youth $1).
---
Reminder,
Mentor/Mentee coupons
are for sale to any Mentor/Mentee pair playing in an Open game through September 30th. Please see Mike Lbackground-color: rgb(211, 223, 255)ipp or Bob Fisk to purchase these coupons for $10.00
Special
Mentor Mentee games will be held at the CBC and NKy Bridge Center (Elsmere Senior Center). For program details and contact information, please go to the
Mentor Program Page.
---
Congratulations to the Unit 124 Ace of Clubs and Mini McKinney Winners and the Unit 124 Life Master Class of 2017. Check details on this page.
---
AJ Stephani's Report to District 11 from the Philadelphia Board Meeting and Steve Moese's Report from the Board of Governor's Meeting are now available. D11 Report Archive.

---
Check out the new Spring/Summer Bridge Classes! Go directly to our Bridge Teachers Directory on the same page.

---
District 11 NAP/GNT Questionnaire -
Please Respond with your input. Our new District GNT/NAP Coordinator Ryan Schultz is looking for your input to help make these important events more appealing.
Take the Survey.
---
See this Bridge Video:
For card loving bridge players, attracting youth is ultimate puzzle. CBC News Clip on the Toronto Tournament.
View the Video
---
Ma
p Events-100 miles of Cincinnati
next 90 Days (Tournaments, Clubs, Teachers, Youth Events)
N
OTICE:

ALL CBC GAMES now

COMMON GAMES
See
Common Game Website
for details.
---
Calling ALL CBA BRIDGE LIBRARY BOOKS!
Time to check yourself back in. If you know a CBA member who has a library book, please remind them to return it to the Library. We want you back at the Bridge Center so others can have a chance to read you!
---
Recruiting New Bridge Players and ACBL Members - What works best?
Thanks to Beth Reid, we have substantial data regarding new ACBL member referrals for the past 5 Years. We grow best when friends invite friends who invite friends... - Just say'in!
DATA
---
District 11 Ethics & Proprieties Handbook
(FINAL)
-
Here is a source for discussing the ebackground-color: rgb(211, 223, 255)thics and proprieties of bridge with new players, teachers, club directors, sanction holders and experienced tournament veterans.
---
AJ Stephani's Board of Director's Report to District 11.
Board of Directors and Board of Governor's Reports
---
CBA directories

are at the CBC. Pick yours up - better still, use our online directory!

Online Member Directory

.

Click icon. Password Required.

October 2017 eMagazine

Big file (7.5 MB) - use a high speed connection for best results.
Need more help finding partners CBC? Contact Joanne Earls jolman@fuse.net

513-772-4395, 513-478-2033.